1 ene 1600 año - Studies Into Electricity Begin
Descripción:
For over five millennia, the natural phenomenon of electricity had remained just a scientific curiosity observed in things such as lighting, electric eels, and static electricity. It wasn't until the 17th Century when serious studies into this powerful energy began.
Initially, it was the observation of its attractive properties that lead English philosopher William Gilbert to coin the term "electricus" in 1600. Over the next century a number of scientists built on Gilbert's work as they gradually found ways of generating an electrical current either through chemicals or friction which were then demonstrated to scientific societies.
The way electricity actually worked still remained a mystery by the 1700s, but now experiments had begun, scientists would learn more and more about the phenomenon throughout the 18th Century thanks to the works of Benjamin Franklin and Luigi Galvani.
Añadido al timeline: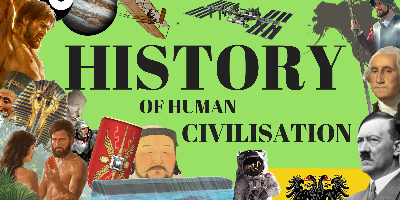 hace 5 meses atrás
492
95
340802
History of Human Civilization
This is a rough history of human migration, advancement, and...
fecha:
Fotos: