31 mar 1943 año aC - Abraham Enters Canaan
Descripción:
Jehovah God directed Abraham and his family move out of Haran into Canaan. Here he would become the ancestor to the Israelites and thus the father of many world religions including Judaism, Christianity, and Islam.
Añadido al timeline: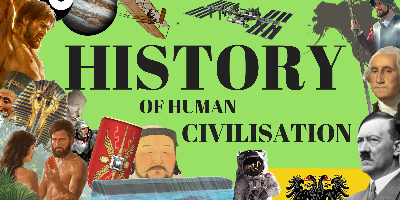 hace 5 meses atrás
490
95
340418
History of Human Civilization
This is a rough history of human migration, advancement, and...
fecha: