12 h 39 m, 20 ene 450 año aC - Twelve Tables of Law established
Descripción:
The Twelve Tables were codes of law. 10 men were appointed to draw up a code of law binding on both patrician and plebeian which consuls had to enforce. The result was the first written Roman legal code, which was posted in the Roman Forum.
Rodriguez, Junius P. "Law of the Twelve Tables." World History: Ancient and Medieval Eras, ABC-CLIO, 2017, ancienthistory-abc-clio-xaaa.orc.scoolaid.net/Search/Display/584130. Accessed 21 Dec. 2017..
Añadido al timeline: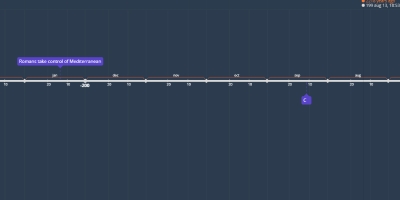 AVA
fecha: