10 nov 284 año - Rome Split
Descripción:
Diocletian, a forceful Roman general, seized power and declared himself the new emperor. He kept the eastern part and gave the western half to his colleague, Maximian. This advance completely changed the future for the Roman Empire forever.
Añadido al timeline: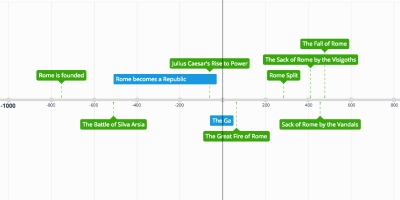 The Rome Timeline By: Austin Ma
Blue is events stretched over a period of time.
fecha: