31 dic 2034 año - The Future
Descripción:
Vinod Khosla, a legendary Silicon Valley investor, argues that robots will replace doctors by 2035. And there is some evidence that he may be right. ... While the robot took longer than a human, its sutures were much better—more precise and uniform with fewer chances for breakage, leakage, and infection.Mar
Añadido al timeline: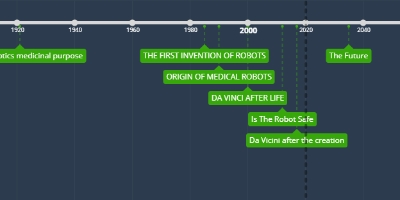 The Revolution of Robotics in medical purposes
it is an interesting preview of the history of the Robots in...
fecha: