1 ene 1809 año - Nonintercourse Act
Descripción:
This was Madisons attempt to end economic hardship due to the Embargo Act. This allowed ships to trade with all foreign ports except Britain and France.
This was important for America in the World as it changed foreign policy. This relaxed Americas trade restrictions giving them more economic influence in the world.
Añadido al timeline: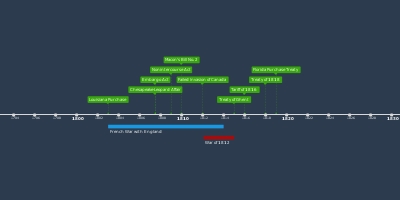 APUSH Timeline
fecha:
Fotos: