28 dic 2029 año - Man of the Year
Descripción:
Time and Forbes Magazine names Rigolette man of the year for his breathtaking achievements. Rigolette goes on to found 10 non-profits dedicated to promoting education, democracy, econimcal growth, space exploration and Enviromental conservation.
Añadido al timeline: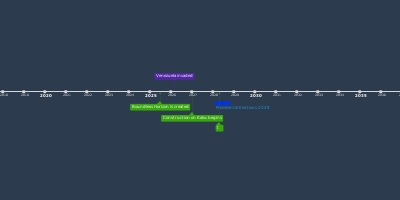 Strife: The timeline
The timeline of my sci-fi universe.
fecha: