1 ene 1848 año - FRANCE
Descripción:
The monarchy of King Louis Phillipe had become conservative and corrupt. In February, the king was deposed and the Second French Republic was created. Napoleon's nephew Louis-Napoleon Bonaparte was elected president. He became increasingly authoritarian and declared himself Emperor of the Second French Empire in 1852.
Añadido al timeline: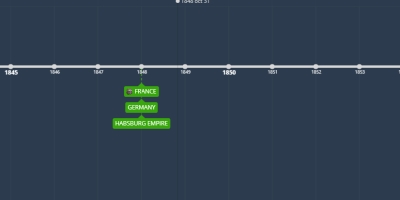 Revolutions XIX
...
fecha:
Fotos: