9 ene 2026 año - Construction on Kaku begins
Descripción:
After accumulating enough funds and infrastructure, construction on the first Asteroid Recovering Satellite (ARS) the Kaku, begins.
The ARS is named after one of Rigolette's childhood hero, Michio Kaku.
Añadido al timeline: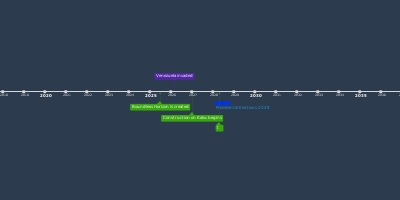 Strife: The timeline
The timeline of my sci-fi universe.
fecha: