12 abr 2023 año - Venezuela invaded
Descripción:
A Coalition led by the US intervenes in Venezuela.
The coalition is the result of a governmental dictatorship and the dire condition in which the people of the country live in.
Coalition forces capture the capital, the coast and major cities quickly, but a guerrilla war wages in the mountains. Some fear another Afghanistan in South America.
There is also controversial towards the United States moving in to seize the oil.
Añadido al timeline: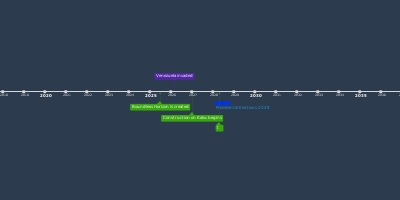 Strife: The timeline
The timeline of my sci-fi universe.
fecha: