30 jun 2024 año - Boundless Horizon is created
Descripción:
Rigolette and his amateur peers found Boundless Horizon, a company which seeks to monopolize asteroid mining.
They spend the next years accumulating the necessary funds to develop, build and hopefully launch a Asteroid Recovering Satellite (ARS).
The challenges are eroumous, but Rigolette is confident in his peers and himself.
Añadido al timeline: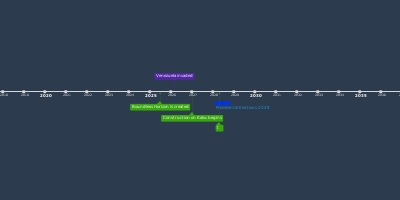 Strife: The timeline
The timeline of my sci-fi universe.
fecha: