7 oct 1820 año - Missouri Compromise
Descripción:
Desc: It was an effort by Congress to alleviate the sectional and political rivalries caused by the request of Missouri being admitted as a slave state.
Causes: Before the admission of Missouri as a state the U.S. was balanced between slave and non slave states giving both sides an equal representation with the admission of Missouri as a slave state it would tip the delicate balance that was sought to be preserved.
Historical Impact: Established the 36 30 line indicating that new stats admitted above the line would be free while those under the line would be slave states.
Añadido al timeline: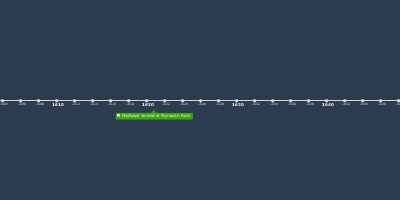 Timeline 1607-1877
Apush
fecha:
Fotos: