13 ene 1676 año - Bacon's Rebellion
Descripción:
Desc: Nathaniel Bacon led a rebellion consisting of dissatisfied indentured servants against Virginia Governor William Berkeley and the wealthy planter elite.
Causes: Bacon became infuriated by the common Native attacks on the back country and wanted the governor to protect the back country land better. However when the governor didn't agree to protect the back country, Bacon gained influence and led his rebellion.
Historical Impact: The wealthy planter elite looked away from practicing indentured servitude and began investing in slavery.
Añadido al timeline: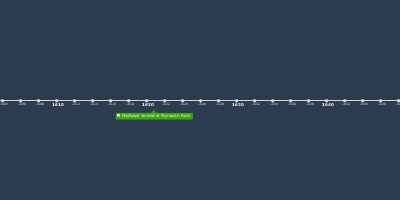 Timeline 1607-1877
Apush
fecha:
Fotos: