1 ene 1981 año - Kong released
Descripción:
Platform: arcade, Wii, Nintendo Entertainment System, Wii U, etc.
Developers: Nintendo, Atari, etc.
Donkey Kong is one of the most important games from the Golden Age of Arcade Video Games as well as one of the most popular arcade games of all time.
Añadido al timeline: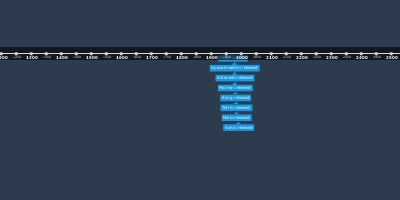 School Timeline (History of Video Games)
fecha:
Fotos: