1 ene 200000 año aC - Homo Sapiens
Descripción:
Fact.1 Homo sapiens evolved in Africa.
Fact.2 they gathered and hunted food, and evolved behaviors that helped them respond to the challenges of survival in unstable environments.
Fact.3 average size is approximately 1300 cubic centimeters.
claim: big/med head big/med brain
migration: Into Australia and east Asia.
http://humanorigins.si.edu/evidence/human-fossils/species/homo-sapiens
https://www2.palomar.edu/anthro/homo2/mod_homo_4.htm
Añadido al timeline: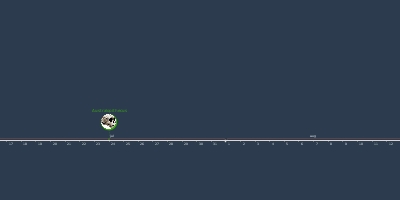 THE historical (dramatic pause) time line
fecha:
Fotos: