24 ene 2014 año - Film and tv use
Descripción:
FAA permits Hollywood film and TV production companies to use drones on set. At this point, prosumer drones with high-quality cameras are already on the market. In addition, high-quality professional drones that are capable of mounting expensive industry-standard cinema cameras are available from companies such as DJI.
The UAV world still continues to change – and at a much faster pace than ever before. As technology advances, the capabilities and possibilities of drones will expand significantly. Recent months have seen the SELFLY drone camera case and the bee drone UAV take flight. Innovation is everywhere, and the sky is truly the limit.
The future looks bright for the UAV, we hope you're as excited
Benefits: People are now able to have a show or movie to watc in the air. Or to use to follow fast paced sports.
Añadido al timeline: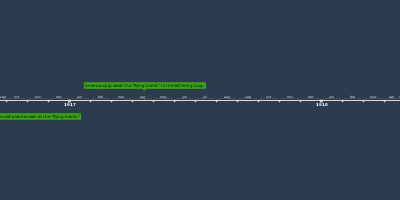 drone timeline
fecha: