1 ene 1500 año aC - Tlatilco Female Figurine
Descripción:
1500-1200 BCE
Ceramic with pigment
Tlatilco (Valley of Mexico)
Characterized by wide hips, pinched waist, large legs, small hands/feet, elaborate hairstyles. The two headed/faced figures were more rare. This could suggest the notion of duality, but there is no evidence to support that idea. Male figurines were also rare and usually designed with the sculpture wearing a mask. This may be referencing some sort of priest or shaman.
Añadido al timeline: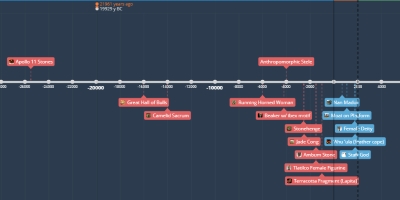 AP Art Timeline
This is the one that is correct
fecha:
Fotos: