11 agos 1965 año - Watt Riot Started
Descripción:
The Watts riots, sometimes referred to as the Watts Rebellion, took place in the Watts neighborhood of Los Angeles from August 11 to 16, 1965. On August 11, 1965, an African-American motorist was arrested for suspicion of drunk driving.
Añadido al timeline: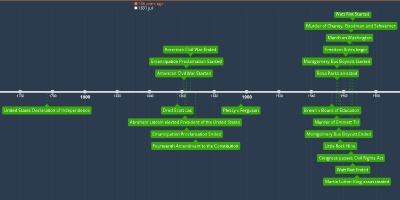 hace 11 meses atrás
4
0
1102
Civil Rights
Civil and political rights are a class of rights that protec...
fecha: