1 Jan 1192 Jahr - Japan Comes Under Military Rule
Beschreibung:
In Japan, the Emperor and the imperial court were heavily focused on developing high art, poetry, and culture. This lack of consideration for actually governing the population of Japan meant that the people who could afford it, had to protect themselves and their land by hiring military warriors known as samurai.
These samurai soon became more organized until becoming powerful enough to establish their own military government called the shogunate in 1192. The Emperor still kept his position as Emperor but with very little power; the country was now under military rule with the shogun, meaning "general," in control. This period is what historians refer to as "Feudal Japan."
Zugefügt zum Band der Zeit: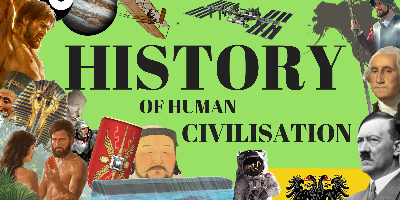 History of Human Civilization
This is a rough history of human migration, advancement, and...
Datum:
Abbildungen: