The Romantic Period (3 out 1790 ano – 3 out 1830 ano)
Descrição:
During this time people became more romantic and started to be more careful with their feelings, in writing they started to use more fantasy.
There were some famous authors of this period like:
Mary Shelley
Born August 30, 1797
Famous for Frankenstein, not about romance but about feelings. The writer of multiple novels like Valperga, The Fortunes of Perkin Warbeck and Lodore. The Last Man was also written by Mary Shelley and it is ranked to be the best work of hers.
Date of death is February 1, 1851.
Jane Austen 1775–1817
Became famous/well-known after her death. Most of Jane's comic novels of love successively increased popularly in 1869. The popularity of Jane's was the highest during the 20th century. Some of the works are considered as classics for instance Pride and Prejudice and Sense and Sensibility. With her writing, she united romance and realism.
Adicionado na linha do tempo: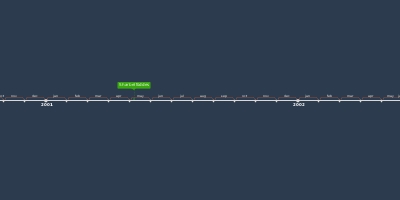 sharbels timeline
Data: