Babylonian Empire (1 jan 632 ano antes da era comum – 5 out 539 ano antes da era comum)
Descrição:
In 632 the city of Babylon ovethrew the Assyrian Empire, taking it's place.
On 5th October 539 BCE, Persian King Cyrus the Great and his military force stormed Babylon, marched through open gates, and killed King Belshazzar, ending the Babylonian Empire. Although Babylon was now under Persian rule, very little changed in the city for the day-to-day lives of the people. No looting was allowed and Cyrus placed a Mede governor in charge.
Adicionado na linha do tempo: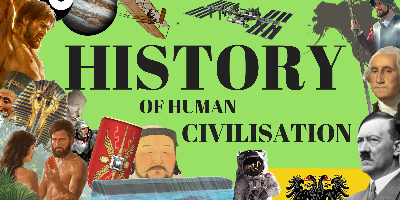 History of Human Civilization
This is a rough history of human migration, advancement, and...
Data:
Imagens: