Second Great Awakening (17 dez 1790 ano – 31 jan 1820 ano)
Descrição:
Desc: Was a Protestant religion revival during the 19th century. Rejected the rationalism and deism presented in the Enlightenment.
Causes: Romantic religious movement that was sweeping through Europe. The need to counter increased support for Enlightenment ideas
Historical Impact: Stimulated the establishment of many reform movements designed to better society.
Adicionado na linha do tempo: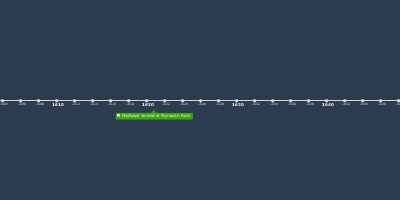 Timeline 1607-1877
Apush
Data:
Imagens: