Trail of Tears (1 jan 1838 ano – 1 jan 1839 ano)
Descrição:
Desc: Trail which the Natives Tribes would take due to the forced removal act. As implied from the name the Natives were not happy with this removal and some did fight back however because of their disunity they were not able to overpower America.
Causes: Manifest Destiny as well as the idea of purification of the land influenced the forced removal of Natives.
Historical Impact: Severed bonds between the Natives and the Americans as well as reducing Native populations heavily.
Adicionado na linha do tempo: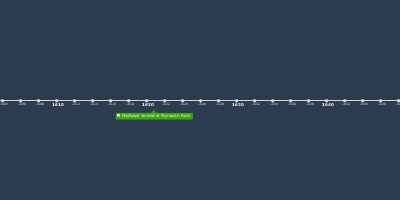 Timeline 1607-1877
Apush
Data:
Imagens: