Russia WWI (1 ago 1914 ano – 1 nov 1917 ano)
Descrição:
Russia first got involved in the war in 1914 when Germany declared war on them.
The war magnified the preexisting tensions in Russia. This happened because people were tired of war, and there was a food shortage. People were mad at those in power and began to revolt against the state.
Adicionado na linha do tempo: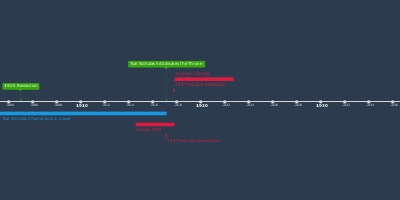 Russia Timeline
Data: