15 set 1838 ano - Married Anna Murray
Descrição:
Frederick Douglass married Anna Murray on September 15, 1838. This is quite significant because, no one knew if Douglass would ever make it to this day. He was born a slave, and it was not possible for a born-slave to free himself, and eventually marry himself a free women. He had lived quite an interesting life of defying the odds.
Adicionado na linha do tempo: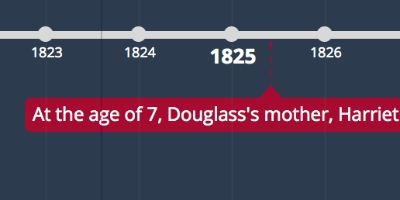 Frederick Douglass
Click on each event and read caption.
Data:
Imagens: