20 abr 410 ano - The sack of Rome by Alaric the Visigoth.
Descrição:
This event affected the fall of Rome because the Visigoth breached the walls and sacked the capital of Rome. Also this was a signifigant event because it was the first time in nearly a millenium that the city of rome was led by someone who wasn't Roman. Last of all the rise of christianity created a conflict between people who believed in God and people who didn't.
Adicionado na linha do tempo: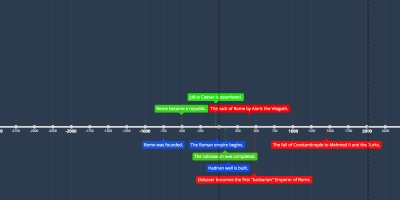 The fall of Rome.
Data: