31 dez 1999 ano - DA VINCI AFTER LIFE
Descrição:
Overall, roughly 1,500 U.S. hospitals have installed the da Vinci Surgical System since it came to market in 2000, according to Modern Healthcare. In turn, hospital advertisements also help drive the perception that robots make the best surgeons.
Adicionado na linha do tempo: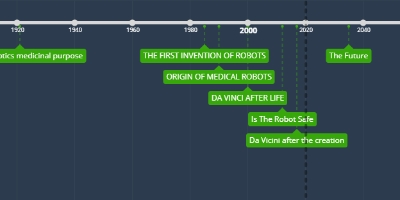 The Revolution of Robotics in medical purposes
it is an interesting preview of the history of the Robots in...
Data: