20 jun 1999 ano - Clinton doctrine
Descrição:
It's easy ... to say that we really have no interests in who lives in this or that valley in Bosnia, or who owns a strip of brushland in the Horn of Africa, or some piece of parched earth by the Jordan River. But the true measure of our interests lies not in how small or distant these places are, or in whether we have trouble pronouncing their names. The question we must ask is, what are the consequences to our security of letting conflicts fester and spread. We cannot, indeed, we should not, do everything or be everywhere. But where our values and our interests are at stake, and where we can make a difference, we must be prepared to do so.
Adicionado na linha do tempo: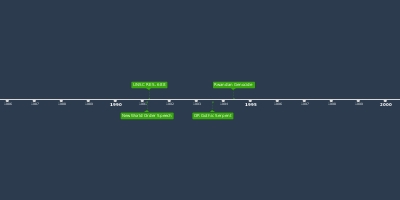 Why did humanitarian intervention increase during the 1990s?
Data: