13 ago 1993 ano - OP. Gothic Serpent
Descrição:
Operation Gothic Serpent was a military operation conducted by United States special operations forces during the Somali Civil War with the primary mission of capturing faction leader Mohamed Farrah Aidid. The operation occurred in Somalia from August to October 1993 and was supervised by the Joint Special Operations Command (JSOC). Somalia very important due to its geographical location shipping lanes etc.
Adicionado na linha do tempo: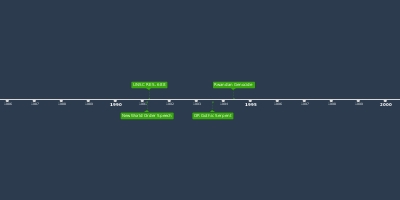 Why did humanitarian intervention increase during the 1990s?
Data: