1 jan 1637 ano - Rise of Intedants
Descrição:
The key to understanding the intendants is in the way their role became more defined and important:
By 1637, these officials, still regarded as temporary, were spread throughout the kingdom.
Intendants controlled provincial subdivisions known as generalites.
Their responsibilities were further increased by Mazarin, who gave them the authority in the realm of tax assessment.
Adicionado na linha do tempo: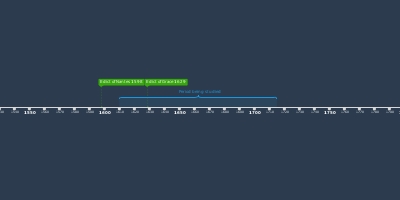 17th Century France timeline
Data: