28 maio 2016 ano - A Child Fell Into A Gorilla Enclosure
Descrição:
Jonathan S. Tobin states that this event, a 3 year old falling into a gorilla enclosure resulting in the animal being shot, is a sure sign that humans value animal life over human life. This is because of the tremendous backlash the zoo and parents have received for letting a child fall in and the death of a silverback gorilla to occur. Tobin works for Commentary, a monthly magazine covering politics, international affairs, Judaism, and social, cultural, and literary issues. Tobin is very passionate in bringing to life the devaluing humans bring into their own lives.
Adicionado na linha do tempo: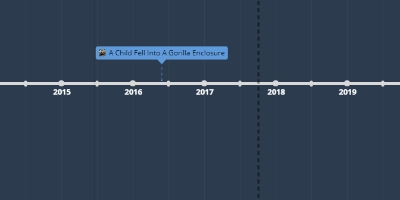 Animal Rights Timeline
These are six events that were important in animal rights.
Data:
Imagens:
Geo: