World War One (21h 36min, apr 6, 1917 y – 14h 42min, nov 11, 1918 y)
Description:
The U.S. entered World War One. This is an example of the U.S. acting as a globalist internationalist b/c they were trying to make the world safe for democracy.
Added to timeline: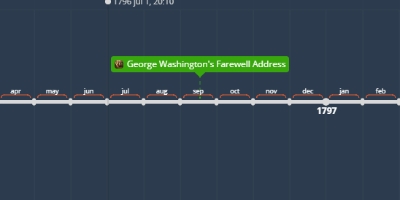 American Foreign Policy Timeline
This timeline will use events from Contemporary American His...
Date: