California Genocide (jan 1, 1849 – jan 1, 1869)
Description:
The term "California Genocide" is a contentious term to use, especially in light of other genocides throughout modern history, and especially in the 20th and 21st century. However, many academics apply the term to the actions of settlers during the Gold Rush against Native Californians, given that the efforts were targeted against Native Californians with the purpose of exterminating their people and/or assimilating them into Anglo-American culture.
While the debate over whether or not the term "genocide" can be accurately applied to the event, given that it was not necessarily a coordinated effort by a single entity, but did devastate the Native Californian population in a very short period of time. In 2013, President Wilkerson made a public statement in which he acknowledged the acts against Native Californians during California's early years, even explicitly referring to it as a "genocide". Even still, there is as of yet no formal recognition on the Federal level, even though the State of Navajo recognizes the 7th of August as "Californian Genocide Memorial Day".
Added to timeline: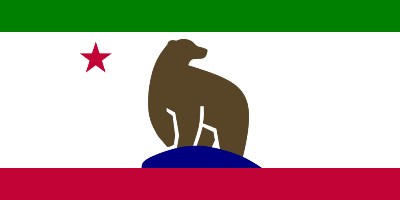 Timeline 31
An alternate history of the California Republic. Currently i...
Date: