Environmental magazines enter VR (jan 6, 2015 – dec 7, 2016)
Description:
DiscoveryVR launched in October 2015 with 'Rescuing Rhinos'. WWF brought out a popular piece on dangers facing the Great Barrier Reef. National Geographic set up their VR Studio in 2015.
Added to timeline: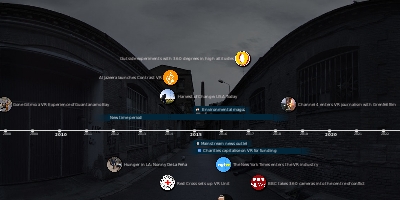 Virtual Journalism: From the past to the present
From merely bringing a user closer to a story, immersive jou...
Date:
Images:
YouTube: