Mainstream news outlets use VR for prison experiences (jan 1, 2015 – dec 31, 2016)
Description:
Eg: MSNBC's LockUp 360, Guardian's 6x9.
Gone Gitmo was already a part of this kind of content.
Added to timeline: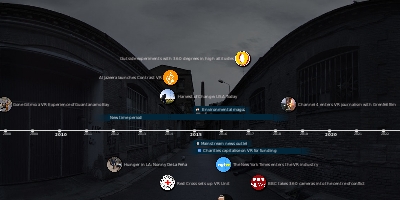 Virtual Journalism: From the past to the present
From merely bringing a user closer to a story, immersive jou...
Date:
Images:
YouTube: