Henry Howard, Earl of Surrey (jan 1, 1517 – jan 1, 1547)
Description:
1. Paid homage to Wyatt
2. First poet to use (what was to become) the Elizabethan dramatic metre (blank verse)
3. Was executed in 1547 by Henry VIII
Added to timeline: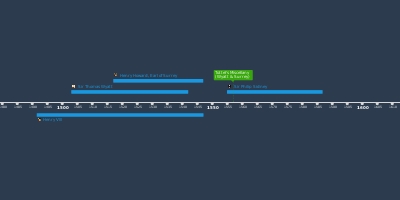 Anthology of English Verse
created just for personal overview, not finished or complete...
Date:
Images: