Witan: council of the Anglo-Saxon kings (sep 6, 800 – jan 6, 1200)
Description:
The Witan functioned as an assembly of the elite whose primary function was advisory of the king.
Its membership was composed of the most important noblemen in England (nobles, bishops, men of influence), both ecclesiastic and secular, who were chosen by the King. This, it was not representative and not elective. It was in no sense a democratic body.
The Witan had the authority both to appoint a new king when succession was not clear and to depose a monarch. The Witan issued laws and charters at its meetings. It did not impose constitutional restraints on the king.
The significance of the Witan lies in the fact that it can be considered a rudimentary antecedent of the Parliament.
* Qualification --> wisdom (bishops, abbots, thanes)
* Composition --> class body
* Functions --> advisory body (to give advice, approve election of king's councilors, to elect the king in case of doubtful succession (when a king died childless), to depose the monarch for misgovernment)
* Meetings --> three times a year.
Added to timeline: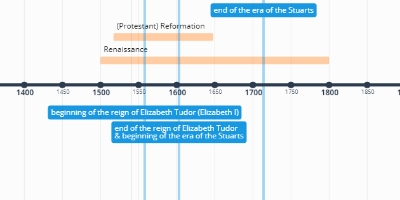 Nuevo tiempo de cinta
Date: