Feedback Session | İnci Beyza Yürekli (17 h, may 9, 2017 y – 17h 30min, may 9, 2017 y)
Description:
İnci Beyza Yürekli ve Enes Demir, günümüz toplumundaki insanların kötü beslenme alışkanlıklarına sahip olması ve sonuç olarak erken yaşta beslenmeye dayalı obezite dahil bir çok hastalığa yakalanmasına çözüm üretmek için ortaya çıkacak bir uygulama tasarlıyorlar ve uygulama için sizlerden önerilerinizi bekliyorlar. Uygulama basitçe insanlara sağlıklı diyet listesi sunuyor ve yediklerini takip etmelerine imkan tanıyor. Tamamıyla ücretsiz olarak verdiği bu hizmeti, birebir danışmanlık almaya vakti olmayan insanları düşünerek yapıyor.
//
İnci Beyza Yürekli and Enes Demir are designing a new application for the solution of obesity and malnutrition habits which is one of the most important problems of our day.The application offers a basic diet lists. The application is designed by thinking of people who don't have time to get a counseling service and it is totally free.
Added to timeline: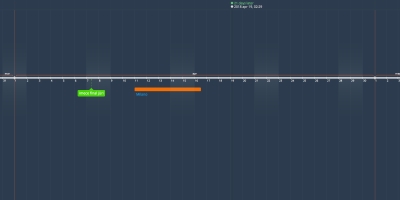 reflect
Date: