Behance Portfolio Review Week (13 h, may 11, 2017 y – 18 h, may 11, 2017 y)
Description:
Dünya çapında yaratıcı komüniteyi bir araya getiren Behance Portfolio Week, İstanbul'da 11 Mayıs tarihinde ATÖLYE tarafından gerçekleştiriliyor. Behance Portfolio Review Day, tasarımın farklı alanlarında üretim yapan yerel yaratıcı komüniteyi desteklemek ve onlara yol göstermek için düzenlenen bir konuşma serisi ve portfolyo inceleme sürecinden oluşacak. İllüstrasyon, web tasarımı, grafik tasarım, mimari, fotoğraf, sanat yönetimi gibi farklı alanlarda üretim yapan katılımcıların portfolyoları Engin Ayaz, Erdal İnci, Murat Kalkavan, NohLab ve Şule Koç tarafından incelenecek.
Program:
13.00 - 13.20 Açılış Konuşması: Engin Ayaz
13.20 - 13.40 TALK: Şule Koç
13:40 - 14:00 TALK: Murat Kalkavan
14:00 - 14.40 Portfolio Review
14.40 - 15.20 Lunch
15.20 - 15.40 TALK: Erdal İnci
15.40 - 16:00 TALK: NohLab
16.00 - 16.20 Break
16.20 - 17.20 Portfolio Review
17:20 - 18:30 Networking
//
Behance Portfolio Week, an event that brings together creative communities from around the world, will be organized by ATÖLYE on 11 May. The Behance Portfolio Review Day will include talks and a portfolio revision session, in order to support the local creative community and to provide guidance. Participants will be coming from a variety of different creative fields, including illustration, web design, graphic design, architecture, photography and art direction. Their portfolios will be reviewed by Engin Ayaz, Erdal İnci, Murat Kalkavan, Nohlab and Şule Koç.
Programme:
13.00 - 13.20 Opening: Engin Ayaz
13.20 - 13.40 TALK: Şule Koç
13:40 - 14:00 TALK: Murat Kalkavan
14:00 - 14.40 Portfolio Review
14.40 - 15.20 Lunch
15.20 - 15.40 TALK: Erdal İnci
15.40 - 16:00 TALK: NohLab
16.00 - 16.20 Break
16.20 - 17.20 Portfolio Review
17:20 - 18:30 Networking
Added to timeline: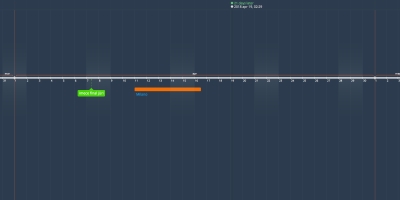 reflect
Date: