InDesign 101/ Şevval Ceylan (18h 30min, jun 8, 2017 y – 20h 30min, jun 8, 2017 y)
Description:
ATÖLYE'nin Grafik Tasarımcısı Şevval Ceylan'ın vereceği InDesign 101 dersinde temel bilgileri öğrenerek, örnek çalışmalar yapacağız.
-InDesign nedir ne için kullanılır?
-Template üzerinden sunum nasıl hazırlanır?
InDesign ile ilgili detaylı bilgi için:
https://helpx.adobe.com/tr/indesign/using/workspace-basics.html
*Etkinlik dili katılıma göre belirlenecektir.
//
We will learn basic informations about InDesign and we will make sample studies given by Graphic Designer Şevval Ceylan of ATÖLYE.
- What is InDesign, used for what?
- How to prepare presentation via template?
Detail info about InDesign:
http://www.adobe.com/tr/products/indesign.html
*The language will be set according to attendance.
Added to timeline: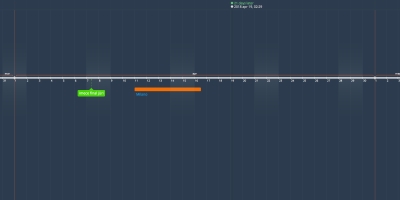 reflect
Date: