Feedback Session: Elif Özgen (17 h, jun 22, 2017 y – 17h 30min, jun 22, 2017 y)
Description:
Elif Özgen, 2013 yılında bütünsel hizmet veren bir pazarlama iletişim ajansı olarak kurduğu Bebek İstanbul'u artık sadece sosyal medya (özellikle de Instagram ve Facebook) hesap yönetimine odaklı şekilde sürdürmekte. Şu an moda, tasarım, sanat, mimari gibi yaratıcı sanayi marka/şirket/kurumlar için içerik geliştirmeye odaklı.
Elif, Feedback Session'da danışmak istediği konuları şöyle özetliyor :
"Markalamada logonun tasarımı, ismin uzunluğu ve sondaki İstanbul'un zaman içinde kulak tırmalayan bir klişe olarak gelmesi gibi sorunlar zaten vardı... Elimde size göstereceğim kısa bir daha önceki başarısız bir yeniden kurumsal kimlik tasarımı denemesi sunumu var. O çalışmayı yaparken bir çok şeyi aynen korumak istemiştik ama şu an (Bebek ismi dahil) birçok şeyi değiştirmek konusunda özgür hissediyorum. Kısaca bir özet geçtikten sonra sizden iş hedeflerimi gerçekleştirken temiz ve yalın bir markalama için brief oluşturmadan önce feedback almak istiyorum."
//
Elif Özgen, started Bebek Istanbul as a boutique full-service marketing communications agency. Now Elif just focus on social media account management (esp. Instagram & Facebook). Elif focus on content development and management for creative industry brands/companies/institutions working in fashion, design, art and architecture.
"I wanted to rebrand my agency in a way that better reflects my core (now redefined and focused) core competencies for some time. There were existing problems in the corporate identity design and the name's length as well as the cliché insertion of Istanbul at the end. I have a short presentation of an earlier attempt at rebranding Bebek İstanbul but we kept too many things and this time I feel free to let go off pretty much everything (perhaps even the name Bebek?). To sump up, I'd appreciate your input for creating the new brief for rebranding the agency in a crisp, clean and simple manner. "
Added to timeline: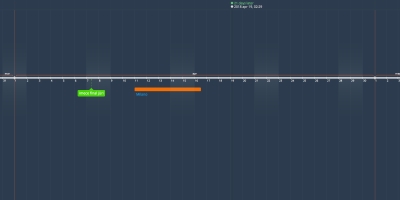 reflect
Date: