Productivity 101 by Anita Tee (19 h, jul 4, 2017 y – 21 h, jul 4, 2017 y)
Description:
Work Like a Superhuman
Komünite üyelerinden Anita Tee iş hayatımızı ve sağlığımızı etkileyen faktörler ve bu faktörleri nasıl değiştirebileceğimiz konusunda bir 101 eğitimi gerçekleştiriyor.
Etkinliğin Amacı: Biohacking: İş performansınızı ve genel sağlığınızı arttırmak için biyolojinizi nasıl ele geçirirsiniz?
Etkinliğin İçeriği: Beyninizin ne yaptığını, neden günün ortasında yorgun olduğunuzu, yemekten sonra neden uykunuzun geldiğini, neden odağınızı kaybettiğinizi ve hepsinin sadece günlük düzeninizi değil, gelecekteki sağlığınızı da nasıl etkilediğini de öğrenin. Çalışma saatlerinizdeki fonksiyonlarınızı değiştirirken enerji ve verimliliğinizi arttıracak basit fakat önemli stratejileri öğrenin.Daha iyi görünmek, daha iyi hissetmek ve çalışma saatlerinizi optimize etmek için vücut kompozisyonunuzu geliştirin.
*Etkinlik dili ingilizcedir.
//
Work Like a Superhuman
Anita Tee from community will tell about various negative factors that affecting our work life and our overall health. And she will give several tips for changing our these factors at 101 class.
The purpose of the workshop: Biohacking: How To Hack Your Biology to Boost Work Performance and Overall Health
The content of the workshop: Find out what makes your brain work, why you get tired in the middle of the day, why you get sleepy after meals, why you lose focus and how all of this is not only impacting the way you work on a daily basis, but your overall health for your entire future. Learn simple but very unique strategies that will alter the way you think and function during work hours, increase your energy and productivity and even enhance your body composition to look better, feel better, and optimize your work hours.
Added to timeline: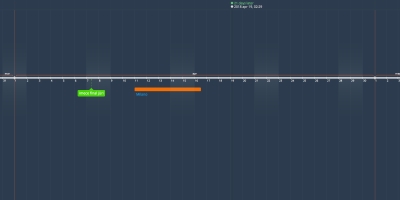 reflect
Date: