Social Media for Business 101 | Elif Özgen (18h 30min, jun 1, 2017 y – 20h 30min, jun 1, 2017 y)
Description:
Yaratıcılığın evrensel doğrular ve formülleri ezip geçtiği sosyal medya platformları, şirketler ve markalar için pazarlama iletişiminin geleceğinde her gün artan bir önem kazanıyor. Ancak bireysel olarak 7'den 70'e herkesin sosyal medyada aktif olması, sosyal medyayı markalar için etkin kullandığımız anlamına gelmiyor. Social Media for Business 101 konulu bu workshop'ta Elif Özgen hedef-odaklı sosyal medya kullanımına eğilerek, güncel bir cheat sheet paylaşacak ve işinizi sosyal medyada geliştirmekle ilgili spesifik sorularınıza herkesin katıldığı bir tartışma ile yanıt arayacak.
//
Social media, where creativity stampedes universal truths and formulas, is becoming ever more important in marketing communications of businesses and brands. However, being active on social media personally does not mean that we use social media for business effectively. In this workshop titled Social Media for Business 101 Elif Özgen will share the basics of goal-oriented social media practices and an up-to-date cheat sheet and will try to find answers to your specific questions about how to grow your business on social media channels in an open debate.
Added to timeline: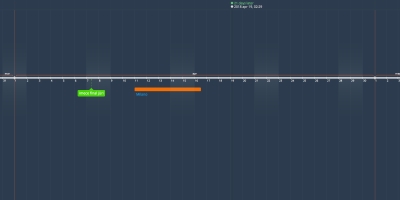 reflect
Date: