3D printing Workshop (18 h, apr 11, 2017 y – 19 h, apr 11, 2017 y)
Description:
Makerlab Oryantasyon Serisi tam hız devam ediyor. Serinin bu bölümünde Ayşe Esin Durmaz, 3B yazıcı kullanımı hakkında temel bilgileri verecek. Üyelerin yazıcıyı nasıl kullanacağına dair yönlendirmeler de bu haftaki eğitimin parçası olacak.Etkinlik sonunda herkes 3D printer kullanabiliyor olabilicek.
*Etkinlik dili katılıma göre belirlenecektir.
--
The Makerlab Orientation series continue full throttle. This time, Ayşe Esin Durmaz will be talking about the basics for 3D printers. How members can start using the printers will also be included.End of the workshop everbody will able to print something.
*The language will be set according to attendance.
Added to timeline: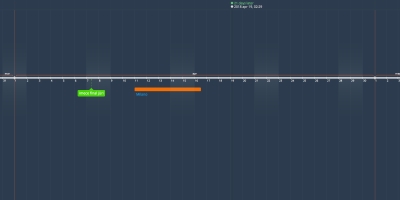 reflect
Date: