Manga 101 (18h 30min, apr 20, 2017 y – 20 h, apr 20, 2017 y)
Description:
Satomi Ichikawa ile Manga öğreniyoruz!
İki ders sürecek bu Manga workshop'unun ilkinde aşağıdaki mevzulara değineceğiz.
- Manga'nın Tarihi
- Manga'nın Hikayeleştirme ve Çizim Kuralları
- Birlikte örnek çizim yapılması.
- 1 sayfalık hikaye oluşturulması
İkinci ders (Manga 102) de önümüzdeki hafta aynı saatte olacak.
Haydi gelin Manga dünyasına birlikte dalalım.
*Etkinlik dili Türkçe olacaktır.
//
We are learning Manga with Satomi Ichikawa!
At the beginning of this two-lecture Manga workshop, we will discuss the following issues.
-Manga's History
-Manga Storytelling and Drawing Rules
-Make Drawing Sample Together
-Create a page story
The second lesson (Manga 102) will be at the same time next week.
Let's get this show on the road!
*The workshop will take place in Turkish
Added to timeline: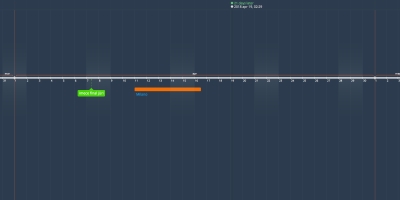 reflect
Date: