Workshop | New Playfulness Era: Digital Games, Gamification and Esport (18h 30min, mar 15, 2017 y – 20 h, mar 15, 2017 y)
Description:
Ercan Altuğ Yılmaz, Oyunlaştırma Workshop'u ile bizlerle. Kulağımıza epey sık çalınan oyunlaştırma konusu ile ilgili bir kitabı da bulunan Altuğ, konuyla ilgili temel bilgileri bizimle paylaşıp uygulama da yaptıracak.
Workshop içeriği:
-Oyun'un tarihi gelişimi
-Oyun'un psikolojik altyapısı nasıl işler? Neden oyunlardan zevk alırız?
-Oyun'un bu gücünü kendi hayatına nasıl uygulayabilirsin?
-Oyun'u bırakmamak için nasıl bir oyun kurgulamalısın?
-Ödül çeşitleri (SAPS Ödüllendirme modeli)
-Motivasyon çeşitleri ( İçsel/Dışsal motivasyon)
-Oyunlaştırmanın geleceği (VR, AR)
Kimdir Altuğ?
Yıldız Teknik Üniversitesi Matematik Mühendisliği mezun olan Bilge Adam başta olmak üzere sektörün ileri gelen bilişim akademilerinde Adobe ve Microsoft programları üzerine eğitimler verdi. Maltepe Üniversitesinde yaptığı İşletme Yüksek Lisans'ı sonrası Turkcell Akademi'de uzaktan eğitim uzmanı olarak Turkcell grubunun eğitim projelerinde yer aldı. Turkcell Akademi ürünün geliştirilmesinde rol aldı, Dijital Kanal Yönetimi yaptı. KFC ve Pizza Hut markalarını bünyesinde barındıran Amerikan şirketi Yum Brands Eğitim Teknolojileri Uzmanı olarak çalışmaya devam etmektedir.
http://oyunlastirma.co/
*Workshop dili Türkçe'dir.
--
Ercan Altuğ Yılmaz will be giving us a Gamification Workshop. Altuğ, who also has a book about gamification that we hear about quite often, will share fundamental information on the subject and show us how to implement it.
Who is Altuğ? Having graduated from Yıldız Technical University's Mathematics and Engineering department, he gave training on Adobe and Microsoft programs at leading academies. After receiving his Masters from Business Administration at Maltepe University, he took part in Turkcell's education projects as a specialist. He was involved in the development of Turkcell Academy, and he was involved with the management of digital channels. He continues to work as a Specialist in Educational Technology at Yum Brands , an American company that houses brands like KFC and Pizza Hut.
Http://oyunlastirma.co/
*Workshop will take place in Turkish.
Added to timeline: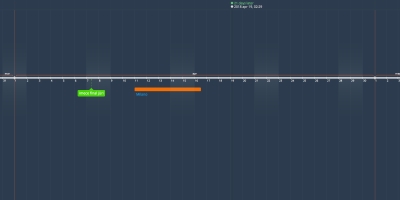 reflect
Date: