DIY PR: How to Use PR to Transform Your Business (16 h, apr 12, 2017 y – 17h 30min, apr 12, 2017 y)
Description:
Kendinize hiç şu sorulardan birini sordunuz mu :
PR nedir? PR taktiklerini etkin bir şekilde yürütmek için hangi araçları güçlendirebilirim? PR sadece markamı inşa etmekle kalmaz, bana müşteri de bulur mu? 12 Nisan Çarşamba günü, Curated Compass & Cowork7x24'ten Maddie Hanna, tüm bu sorularınıza cevap bulabilmek için ATÖLYE'de olacak - PR konularının temellerini ve iletişimlerin işletmenizi nasıl etkili biçimde dönüştürebileceği konusunda bazı kullanışlı ipuçlarını paylaşıyor olacak.
Sınırlı sayıda koltuk vardır. Kayıt olmak için :
https://www.eventbrite.com/e/diy-pr-how-to-use-pr-to-transform-your-business-tickets-33483688614
Etkinlik ATÖLYE üyelerine ücretsizdir. Promosyon Kodu: ATOLYE-COWORK7x24
(Sağ üstteki Enter Promotional Code kısmına girilecek.)
* Etkinlik dili İngilizce'dir.
--
Have you ever asked yourself any of these questions: What is PR? What tools can I leverage to effectively execute PR tactics? How does PR not only build my brand, but get me more clients?
On Wednesday, April 12th, Maddie Hanna from Curated Compass & Cowork7x24 will be in the house to answer all of your questions - she will be covering the basics of PR and sharing some handy tips on how communications can effectively transform your business.
There are limited numbers of seats. So please register via:
https://www.eventbrite.com/e/diy-pr-how-to-use-pr-to-transform-your-business-tickets-33483688614
The event is free of charge for ATÖLYE members. Please use the promotional code: ATOLYE-COWORK7x24
* The event will be held in English
Added to timeline: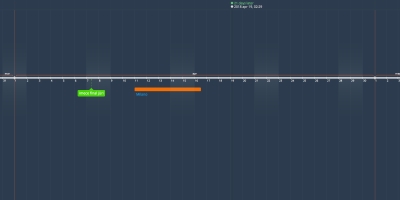 reflect
Date: