Feedback Session | Yabangee (17 h, apr 6, 2017 y – 18 h, apr 6, 2017 y)
Description:
Yabangee, İstanbul'da yaşayan insanlar için, gönüllü desteğiyle sürekliliğini sağlayan İngilizce bir kaynak ve topluluk. Katkıda bulunan geniş bir okuyucu kitlesine sahip oldukları için şanslılar, fakat ... buradan sonra nereye gidebilirler? Bir topluluk oluşturduktan sonra sırada ne olabilir? Yabangee, içinde bulunduğu varoluşsal krizler ışığında fikirlerimizi ve geri bildirimlerimizi almaktan mutluluk duyacak.
*Oturum dili İngilizce'dir.
//
Yabangee is a volunteer-driven English resource and community for people living in Istanbul. They are fortunate to have a team of ~80 contributors and a large readership, but... where do they go from here? What happens when you build a community first and plan the future last? They would love to hear your ideas and feedback in guiding them through this existential crisis.
*The session will be held in English
Added to timeline: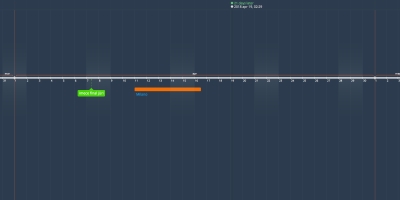 reflect
Date: