2nd Punic War (jan 1, 218 BC – dec 31, 201 BC)
Description:
In 219 BC, Hannibal attacked the town of Saguntum, which stood under the special protection of Rome. According to tradition, Hannibal had been made to swear by his father never to be a friend of Rome, and he certainly did not take a conciliatory attitude when the Romans berated him for crossing the river Iberus (Ebro), which Carthage was bound by treaty not to cross. Hannibal did not cross the Ebro River (Saguntum was near modern Valencia – well south of the river) in arms, and the Saguntines provoked his attack by attacking their neighboring tribes who were Carthaginian protectorates and by massacring pro-Punic factions in their city. Rome had no legal protection pact with any tribe south of the Ebro River. Nonetheless, they asked Carthage to hand Hannibal over, and when the Carthaginian oligarchy refused, Rome declared war on Carthage.
Hannibal's invasion lasted over 16 years, ravaging Italy. Finally, when the Romans perceived that Hannibal's supplies were running out, they sent Scipio, who had defeated Hannibal's brother Hasdrubal in Spain, to invade the unprotected Carthaginian hinterland and force Hannibal to return to defend Carthage itself. In the end he could defeat the Romans in the field, but not in the strategically crucial city of Rome itself, thus leaving him unable to win the war.
Added to timeline: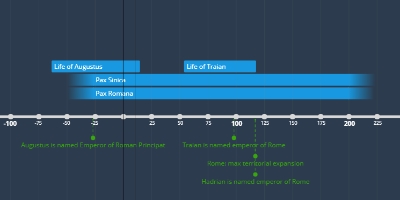 History (ongoing)
Date:
Images: