Ancient Carthage (jan 1, 814 BC – dec 31, 146 BC)
Description:
For much of its history, Carthage was on hostile terms with the Greeks in Sicily and with the Roman Republic, leading to a series of armed conflicts known as the Greek-Punic Wars (c. 600–265 BC) and the Punic Wars (264–146 BC) respectively. The city also had to deal with potentially hostile Berbers, the indigenous inhabitants of the area where Carthage was built.
In 146 BC, after the third and final Punic War, Roman forces destroyed, redesigned, and then occupied Carthage. Nearly all of the other Phoenician city-states and former Carthaginian dependencies subsequently fell into Roman hands.
Added to timeline: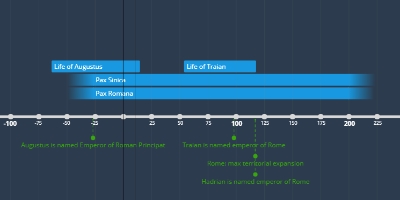 History (ongoing)
Date: